An Exciting New Chapter for MMM
Cape Verde Mission Unveiled!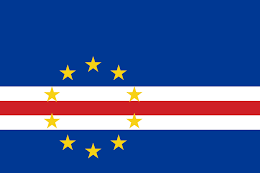 In addition to sharing thrilling news about the upcoming MMM Charity Gala, we have an extraordinary revelation to make following a dynamic Zoom call today. Our organization has forged a remarkable friendship with the incredible people of Cape Verde, and together, we are embarking on a truly inspiring journey.
In a development that fills us with enthusiasm, MMM is teaming up with several esteemed members of the Cape Verdean community for a Fact-Finding, Medical, and IT Mission scheduled for January 2024. This exceptional partnership extends our mission of compassion and support to yet another corner of the world.
Much like the incredible work we are currently engaged in within the Philippines this December, our team, under the able leadership of Shane Roddy within our Educate the Children & IT Donation Projects, will work tirelessly to deliver books and internet access to elementary schools in the rural areas of Cape Verde. These initiatives will open doors to a world of possibilities for young minds, empowering them with knowledge and connectivity.
But there's even more to the story. We are thrilled to announce that, in addition to this mission, we are collaborating to send a shipment of medical and dental equipment, set to arrive before our team in January, which will include a comprehensive book drive. This shipment will further enhance our efforts in Cape Verde.
We extend a heartfelt invitation to you to follow along with this remarkable journey, filled with hope, unity, and purpose. The Fact-Finding, Medical, and IT Mission to Cape Verde in January 2024 marks yet another significant milestone in our enduring quest to make the world a better place.
Stay tuned for further updates on this exciting endeavor, and we express our sincere gratitude for your pivotal role in our mission. Together, we have the power to instigate enduring, positive change in the world.